True Inspection preforms home and building inspections in Niagara Falls Ontario. Beaverdams,  Chippawa or the beautiful Calaguiro Estates, we cover all the neighborhoods! While doing your home inspection I also offers WETT inspection of fireplaces, wood stoves and pellet stoves! Once you have moved in I also offer pellet stove cleaning and and repairs as well as foundation crack injection for those leaky basements! I almost forgot to mention. I am certified to inspect your pool and hot tub also.
To Book a home inspection in Niagara Falls Ontario, please call or email me.
Below you will find contact information and extensions for Niagara Falls City Hall and other useful contacts for residents.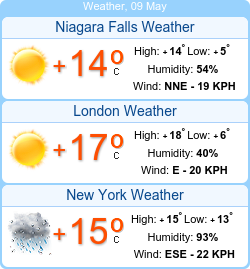 City of Niagara Falls Contact Numbers
City Hall: 905-356-7521 or 1-877-999-7521 Extensions:
Administrator's Office 5101
Mayor's Office – 4202
Building Services – 4350
Business Development – 5000
Clerk's Services – 4272
Finance – 4306/4313
Human Resources – 4317
Information Systems – 4018
Legal – 4240
Municipal Works – 4211
Recreation and Culture – 3330
Planning – 4234
Service Centre – 6200
Transportation Services – 5200
Small Business Centre – 5004
Direct Telephone Numbers:
Niagara Falls Transit 905-356-1179
Fire Department – 905-356-1321
Fairview Cemetery – 905-354-4721
Niagara Falls Public Library – 905-356-8080
Chippawa Arena – 905-295-6554
Coronation Recreation Centre – 905-356-6493
Municipal Works Service Centre – 905-356-1355
Lundy's Lane Cemetery – 905-354-8476
Niagara Falls History Museum – 905-358-5082
F.H. Leslie Pool – 905-356-6217
Prince Charles Pool – 905-354-8104
Niagara Falls Lions Club Pool – 905-358-5385
Mitchelson Park Pool – 905-358-9850
W.A. (Buck) Hinsberger Pool – 905-295-7063
Willoughby Historical Museum – 905-295-4036
Niagara Peninsula Energy Inc. – 905-356-2681