True Inspection preforms home and building inspections in Welland Ontario. Below you will find contact information and extensions for Welland City Hall and other useful contacts for residents.
To Book a home inspection in Welland, please call or email me.
We have this wonderful spay and neuter clinic program here in Welland. This clinic offers low cost services to keep our community safe and animal friendly.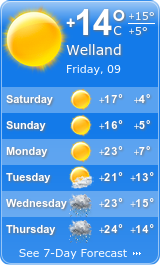 City of Welland Contact Phone Numbers
Welland Sewage Water Alleviation Program (SWAP)
Welland Municipal Service Centre –
Bridge Maintenance
905-735-1700 ext. 3000
Debris Removal on Right-of-way
905-735-1700 ext. 3000
Driveway Aprons
905-735-1700 ext. 3000
Laneways
905-735-1700 ext. 3000
New Culvert Installation
905-735-1700 ext. 3000
New Driveway Installation
905-735-1700 ext. 3044
New Sewer Lateral Installation
905-735-1700 ext. 3004
New Water Service Installation
905-735-1700 ext. 3004
Poor Water Pressure
905-735-1700 ext. 3006
Rear yard Catchbasin Maintenance
905-735-1700 ext. 3000
Sewer and Water Field Locates
905-735-1700 ext. 3000
Sewer Backup
905-735-1700 ext. 3000
Sidewalk Trips
905-735-1700 ext. 3000
Snow Removal
905-735-1700 ext. 3000
Spills
905-735-1700 ext. 3000
Stone Paths
905-735-1700 ext. 3000
Street Cleaning
905-735-1700 ext. 3000
Street Flooding
905-735-1700 ext. 3000
T.V. Inspection of Sanitary Laterals
905-735-1700 ext. 3000
Water Meter Testing
905-735-1700 ext. 3000
Water Quality
905-735-1700 ext. 3000
Watermain Breaks
905-735-1700 ext. 3000
Infrastructure Services – Engineering Division
Canada Post-mailboxes
905-735-1700 ext. 2138
City Construction Projects (In Progress) Road, Sewer, Water, Sidewalk
905-735-1700 ext. 2217/2138
Drainage
905-735-1700 ext. 2227
Local Improvements-Petitions
905-735-1700 ext. 2138
Sewer and Water Lateral Inquiries
905-735-1700 ext. 2215
Sidewalk Inquiries
905-735-1700 ext. 2227
Subdivisions (under construction) and Site Plans
905-735-1700 ext. 2222
Utility Construction within Right-of-way
905-735-1700 ext. 2138
Infrastructure Services -Traffic and Parking Division
Parking Enforcement Requests
905-735-1700 ext. 2250
Traffic Operations
905-735-1700 ext. 2212
Parking Operations (signage)
905-735-1700 ext. 2212
Streetlights and Traffic Signals
905-735-1700 ext. 2212
School Crossing Guards
905-735-1700 ext. 2212
Regional Municipality of Niagara – 905-685-1571
Garbage Collection
Hours for Landfill Site
Recycling Collection
Leaf Pickup
On Regional Roads – 905-685-1571
Debris and Dead Animal Pickup
Traffic Lights
Trees
Ditch Cleaning
Line Painting
Infrastructure Services – Parks Division
Cemetery-Grave Sites
905-735-1700 ext. 2317
Road side grass cutting
905-735-1700 ext. 3000
Tree Trimming (on City Property)
905-735-1700 ext. 3000
Grass cutting (on City Property)
905-735-1700 ext. 3000
Stump removal (on City Property)
905-735-1700 ext. 3000
Utility Construction in Parks
905-735-1700 ext. 3000
Utility Construction, Canal Lands
905-735-1700 ext. 2311
Integrated Services – Recreation and Culture Division
Hockey Games
905-735-1700 ext. 4005
Hours for Skating
905-735-1700 ext. 4000
Ice Time at Arenas
905-735-1700 ext. 4005
Facility Scheduling
905-735-1700 ext. 4005
Program Information
905-735-1700 ext. 4000
Tourism
905-735-1700
Welland Recreational Canal Corporation (WRCC)
905-735-1700 ext. 2311
Welland Hydro – 905-732-1381
Hydro Cable too low or knocked down
Street lights
Clerk's Department – 905-735-1700
Birth Certificates
905-735-1700 ext. 2154
City By-laws
905-735-1700 ext. 2155
Council Meeting Information
905-735-1700 ext. 2152
Death Certificates
905-735-1700 ext. 2154
Freedom of Information Requests
905-735-1700 ext. 2280
Local Improvements-outstanding charges
905-735-1700 ext. 2155
Lottery Licenses
905-735-1700 ext. 2153
Marriage Licenses
905-735-1700 ext. 2154
Municipal Elections and Voters' List
905-735-1700 ext. 2280
Parking Violation Inquiries (Parking Tickets)
905-735-1700 ext. 2155
Special Occasion Permits
905-735-1700 ext. 2155
Infrastructure Services – By-law Enforcement
Business Licenses
905-735-1700 ext. 2250 or 2113
Clean Yards
905-735-1700 ext. 2250 or 2113
Fence
905-735-1700 ext. 2250 or 2113
Noise
905-735-1700 ext. 2250 or 2113
Sidewalk Snow Clearing
905-735-1700 ext. 2250 or 2113
Signs
905-735-1700 ext. 2250 or 2113
Swimming Pool
905-735-1700 ext. 2250 or 2113
Weed Cutting on Vacant Lots
905-735-1700 ext. 2250 or 2113
Weeds/Tall Grass
905-735-1700 ext. 2250 or 2113
Zoning By-law concerning landuse
905-735-1700 ext. 2250 or 2113
Humane Society – 905-735-1552
Dog and Animal Control Issues
Finance – 905-735-1700
Accounts Payable
905-735-1700 ext. 2176
Accounts Receivable
905-735-1700 ext. 2181
Payroll
905-735-1700 ext. 2183
Purchasing
905-735-1700 ext. 2180
Taxes
905-735-1700 ext. 2178
Water Billing
905-735-1700 ext. 2178
Integrated Services – Planning & Building Division – 905-735-1700 ext. 2251 or 2257
Building Permits/Fees
905-735-1700 ext. 2251 or 2257
Committee of Adjustment (Minor Variances/Consents)
905-735-1700 ext. 2258
Compliance Letters
905-735-1700 ext. 2251 or 2257
Downtown Improvement
905-735-1700 ext. 2258
Easements – Property
905-735-1700 ext. 2255
Incentive Programs – SWAP/LRP
905-735-1700 ext. 2251 or 2257
Inspections
905-735-1700 ext. 2251 or 2257
Mapping
905-735-1700 ext. 2251 or 2257
Official Plan
905-735-1700 ext. 2251 or 2257
Plumber Licenses
905-735-1700 ext. 2251 or 2257
Property – Sale and Purchase of City-Owned lands
905-735-1700 ext. 2251 or 2257
Building Standards
905-735-1700 ext. 2251 or 2257
Site Plan Control
905-735-1700 ext. 2251 or 2257
Subdivision/Condominiums
905-735-1700 ext. 2251 or 2257
Zoning
905-735-1700 ext. 2251 or 2257
Mayor's Office – 905-735-1700 ext. 2101
City Manager's Office – 905-735-1700 ext. 2122
Communications, Council and Legislative Services – 905-735-1700 ext. 2280
Economic Development – 905-735-1700 ext. 2111 or 2110 or 905-735-3771
Human Resources Department – 905-735-1700 ext. 2271
Fire and Emergency Services – King Street Fire Hall – 905-735-9922
Legal Department – 905-735-1700 ext 2281
Transit –
Bus Charters
905-735-1700 ext. 3034
Transit Schedule, route and fare information
905-735-1700 ext. 3101
WellTrans –
WellTrans (Specialized) inquiries – 905-735-1700 ext. 3102
Transcab – 905-735-4500